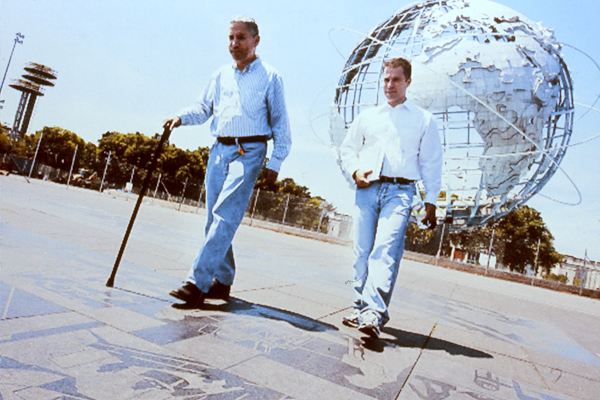 photograph courtesy of the New York Daily News
WORLDS' FAIRS
Slide show covers the history and highlights of a world's fair (New York World's Fair).
The 1939-40 New York World's Fair was the greatest exposition of the 20th Century. It came at the end of the Great Depression and at the start of World War II. Its theme was the The World of Tomorrow and in the midst of the fair stood the futuristic 700 foot Trylon and the 200 foot Perisphere. The future was everywhere, and Americans thrilled at new technological wonders such as telelvision, nylon, lucite, fluorescent lighting, color photography, and a Time Capsule. Just as popular for visitors were GM Futurama, Billy Rose's Aquacade and the Life Saver Parachute Tower in the amusement area. Overall it was an outstanding fair.
The 1964-65 New York World's Fair was one of the biggest expositions of the post-World War II years, attracting 50 million people. It was the first exposition to cost $1 Billion. Its theme was Peace Through Understanding and all of corporate America came to the fair to display their products. Robert Moses, president of the 1964 fair said, "my fair will have something for everyone, from Michelangelo to Walt Disney."
All slides on the Fairs are in Kodachrome color.
Length: 1 hour.
1939/1940 New York World's Fair
1964/1965 New York World's Fair
1939/1940 San Francisco Fair
1937 Paris Fair
1958 Brussels Fair
1962 Seattle Fair
1967 Montreal Fair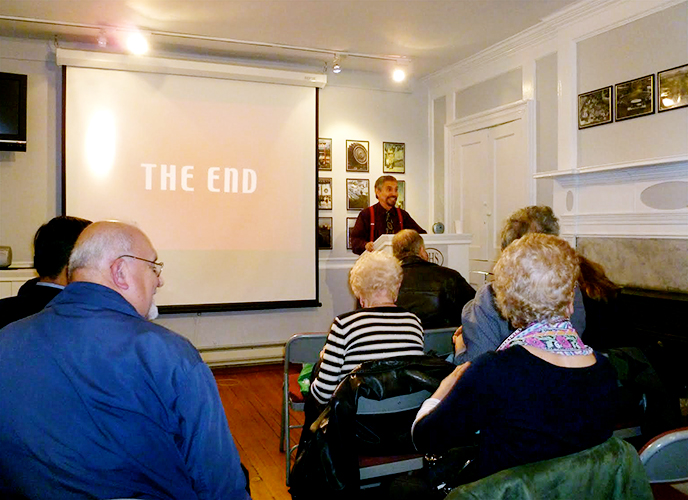 Pierre Montiel at Queens Historical Society
Nov 2014